The long awaited Disney's Toy Story 3 will premiere on the big screen in June of this year. Disney is celebrating with a new line of toys, including several new Lego sets.
Lego's first Toy Story-inspired toy line features a really cool assortment of construction play sets and figures featuring classic and new Toy Story characters.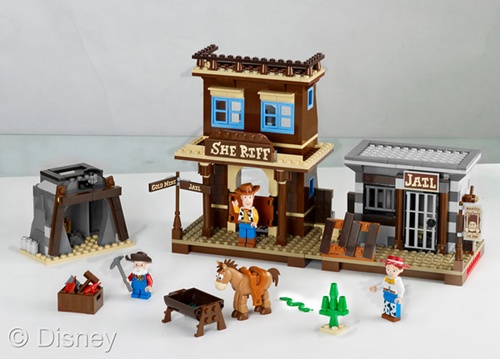 First up LEGO Toy Story Woody's Round Up
. Kids can have a Wild West adventure with Woody and his pals!
Help Sheriff Woody and his trusty horse Bullseye cross the desert to rescue Jessie from a gold mine filled with dynamite. But watch out! Stinky Pete is breaking out of jail to rob the town safe! Can Woody's boardwalk catapult trap help save the day? The set includes Woody, Jessie, Bullseye and Stinky Pete the Prospector mini-figures.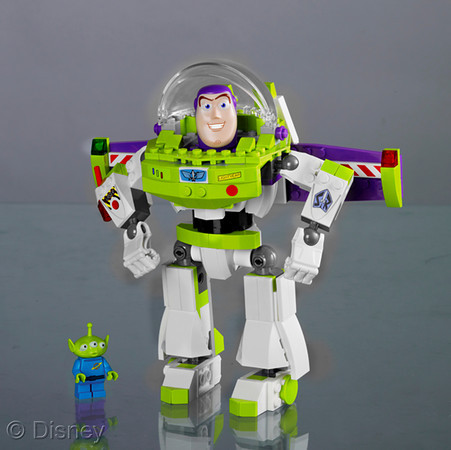 Next up check out the new Lego Toy Story: Construct a Buzz
. Kid's can blast off for interstellar adventures with a buildable, poseable Buzz Lightyear! Build him and Buzz is ready to battle the Evil Emperor Zurg with the help of his winged jetpack, closable visor and arm-mounted, flick-launching laser cannon. He also comes with a little green alien friend mini figure!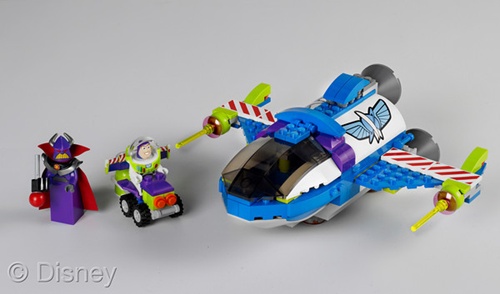 The LEGO Toy Story Buzz's Star Command Ship
lets kids use their imagination to rocket through space with Buzz Lightyear of Star Command! Buzz Lightyear is there in his faster-than-light Star Command spaceship to save the galaxy from evil and to battle the sinister schemes of Evil Emperor Zurg in outer space. They can also land and deploy the secret moon buggy for special planetary missions! The set includes Buzz Lightyear and Evil Emperor Zurg mini-figures.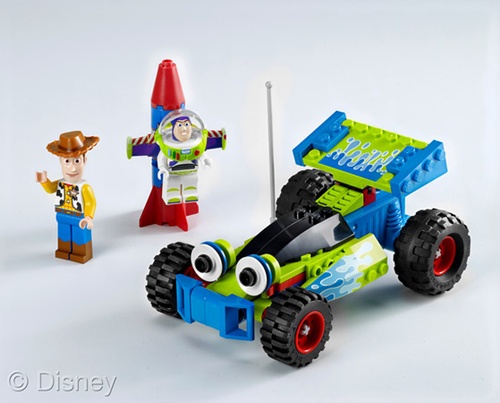 The LEGO Toy Story Woody and Buzz Rescue
set lets your kids help Woody and Buzz are race to catch up with Andy's moving van! Pull back on their car friend RC and release to make him zoom into action at top speed with the Toy Story heroes aboard. Not fast enough? Grab onto Buzz's rocket and take to the air! The set includes Woody, Buzz Lightyear with rocket, and buildable RC with pull-back motor.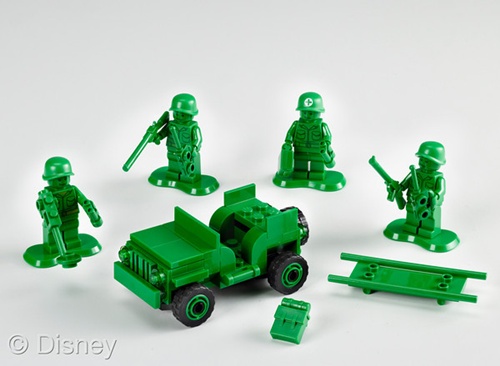 There's an important mission in Andy's bedroom – time to send in the green Toy Story Lego Army Men

! Hopping along on their removable stands, these brave toy soldiers never leave a man behind. Good thing they've brought their Jeep, stretcher and all their equipment with them! The set includes 4 mini-figures.
All images (c) Disney