Best Friends Club (BFC) Ink dolls are quickly becoming a little girls best friend. The BFC Ink Dolls
each have their own unique personality. Best Friend Club's Addison
is the BFC event organizer. She's also a sports fan, and loves to play basketball.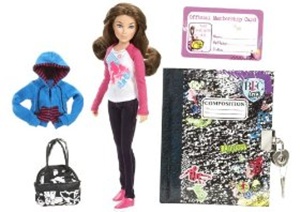 When a member of the Best Friend Club Ink
is in trouble all of her friends rally around to give support. They help each other find solutions to problems many little girls face in real life.
Best Friends Club Ink's Calista
is the super smart, super cool friend. She loves offering advice and support to her fellow club members.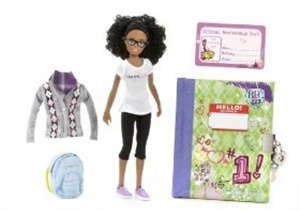 Kaitlin, the newest BFC
member is very creative and artistic. She shares her love of the earth with the other club members. She shows the other members of the club how they can get involved in the environment.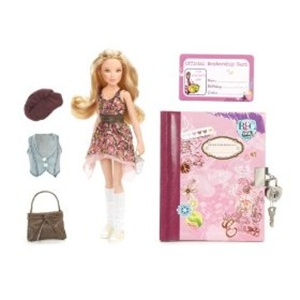 Aleisha and Noelle
are twin members of the BFC Ink club, but each one still brings her own unique personality. Noelle is extremely organized, but a little on the shy side. She loves animals and dreams of becoming a veterinarian one day.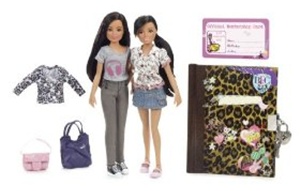 Noelle's twin sister Aliesha is exactly the opposite, she's a natural born leader who loves to act and be center stage. She's the trendiest member of the Best Friends Club and loves to follow the celebrity fashion scene.
With all these unique personalities your daughter is sure to find one to fall in love with. The Best Friends Club dolls
can help girls find out where their personalities fit in, and help them understand the personalities of their friends, and learn social behavior, while they're having fun at the same time.