Have you seen the new Zhu Zhu Pets Babies
? They're adorable. The babies don't require a battery, but they do require that you have a regular Zhu Zhu pet if you want them to move, they need to be nudged. All of the babies come with their own accessories.
The new Zhu Zhu Babies
would be perfect for Easter baskets, or birthday gifts.
The baby Zhu Zhu's include Butter Cheeks
a little yellow hamster with a pink diaper, a rattle, and a bottle for feeding time.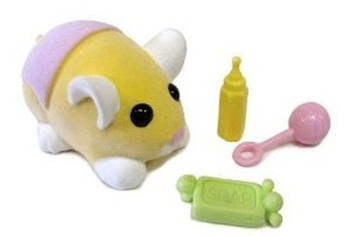 Baby Cakes
is a light gray hamster baby with a white diaper, a hair brush and a mirror.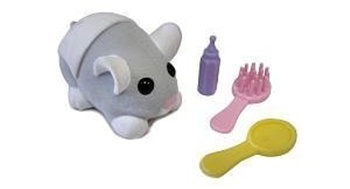 Snickle Frtitz
is a white baby with a blue colored diaper. He's more grown up than the other Zhu Zhu babies, and ready to give up the bottle and eat out of a bowl.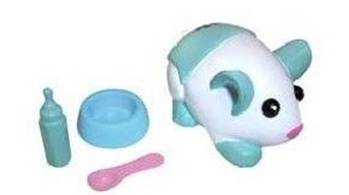 Pumpkin & Peanut
are Snickle Fritz little sisters, they look up to their big brother.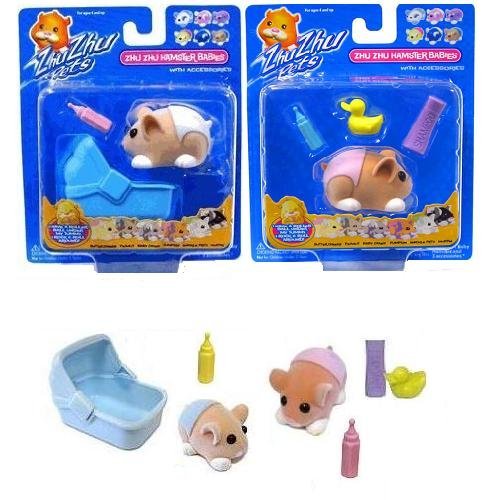 Check out more of the Zhu Zhu pet Babies here: Zhu Zhu Babies
**Zhu Zhu pets have small parts and are not recommended for children under 3.
For more Zhu Zhu pets, visit the Zhu Zhu Pet Toy Shop here at Toy Wish List.