Dora is growing up along with her fans. There's a new Dora doll for her fans to check out. The new Mattel Dora Links Doll
recently premiered in toy stores and major retailers across the country. Dora Links
has some new adventure and new friends, and you guessed it she's all grown up.
Dora and her friends also known as the World of Dora's Explorer Girls!
, are off on and adventure to solve mysteries through fun online games that your child can play to make changes in Dora's world.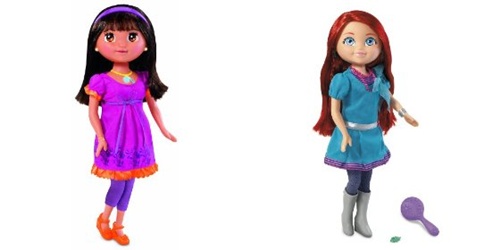 Just plug Dora in to your computer with the USB cord and she's ready to play. You can disguise Dora online by changing her hair length, eye color, or jewelry, then you can watch those changes magically appear on your own Dora doll.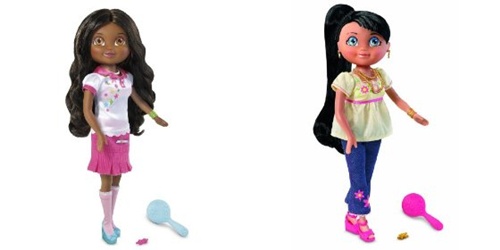 You'll also meet Dora's Friends the Explorer Girls
at their online café to help them solve mysteries!
You'll meet:
Each of the Dora Links Explorer Girls
comes with an adorable outfit, and a keycode to unlock her online room.
These dolls are sure to be a big hit with Dora fans this Christmas. I can see them on several Christmas wish lists.