Disney just introduced the new Pook-a-Looz
. Two of my favorite characters are the Woody Pook-a-Looz
and the Buzz Lightyear Pook-a-Loo Plush Toy
. Both of them are simply adorable, and with the premiere of Toy Story 3 coming up in a few months they're sure to be a hit.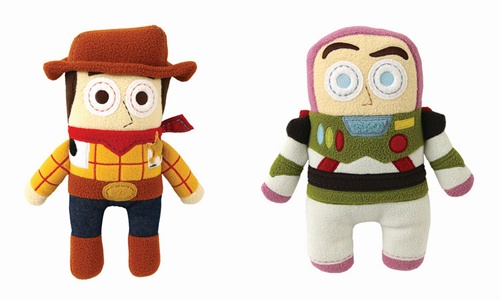 The new Pook-a-Looz collectible plush dolls feature a unique interpretation of some of Disney's favorite characters, including Mickey Mouse
,
The creators focused on capturing one key trait for each character in the new plush collection, so that each doll is unique and quirky to it's original character.
The new Pook-a-Looz
range in price from $7.99 to 12. 99 retail, and can be found at The Disney Store
and at Amazon
Here are some of the other Pook-a-Looz available: